Plumbing Services in Mukwonago
Call Our Team 24/7 for Emergency Repairs!
When something goes wrong with your plumbing system, getting it fixed quickly is likely the first thing on your to-do list. We can't blame you. Even a small issue can have big consequences left unfixed. For that reason, you should only trust plumbing companies in Mukwonago that have a track record of success in terms of quality repairs and a history of customer satisfaction. That's where Rozga Plumbing Corporation comes in. Our tagline is "Help is on the way!" because we take calls 24/7 and we respond to all service requests with urgency.
Since 1981, we have helped thousands throughout Milwaukee, Racine, and Waukesha Counties with system issues ranging from a clogged sink drain to catastrophic problems requiring total system replacement. No problem is too small for us not to give our utmost care, and no issue is too intimidating for us to take on. Whether you need water heater repair, a sump pump replacement, or plumbing maintenance services, choose Rozga Plumbing Corporation!
Give us a call at (414) 240-0580 to schedule your appointment with a member of our Mukwonago plumbing company today!
Our Comprehensive Plumbing Services
A plumbing issue requires the attention of a skilled technician who can diagnose and remedy any concerns you have with your systems. We quickly fix problems like leaking pipes or sewer lines so we can minimize any associated damage and save you money down the road. We are the trusted name for customer service, experience, and efficiency in Mukwonago and beyond, and we handle a wide range of residential and commercial plumbing issues.
Some of the plumbing services we handle involve:
Sewer, water and septic systems
Faucets
Toilets
Well tanks
Pipe thawing
Gas leak detection and repairs
Sump pumps
And more!
Choose Our Mukwonago Plumbing Company for Expert Repairs
Since 1981, we've grown tremendously from the small company we once were. Why? Through word of mouth and honest customer feedback. We have achieved an A+ Better Business Bureau rating and have been awarded the Angie's List Super Service Awards for seven years running. With all these accolades and hundreds of A+ Grades from Angie's List customers, it's no wonder we're the leader in the industry in our area.
Get the help you need fast! Contact us at (414) 240-0580 for services. We offer financing options!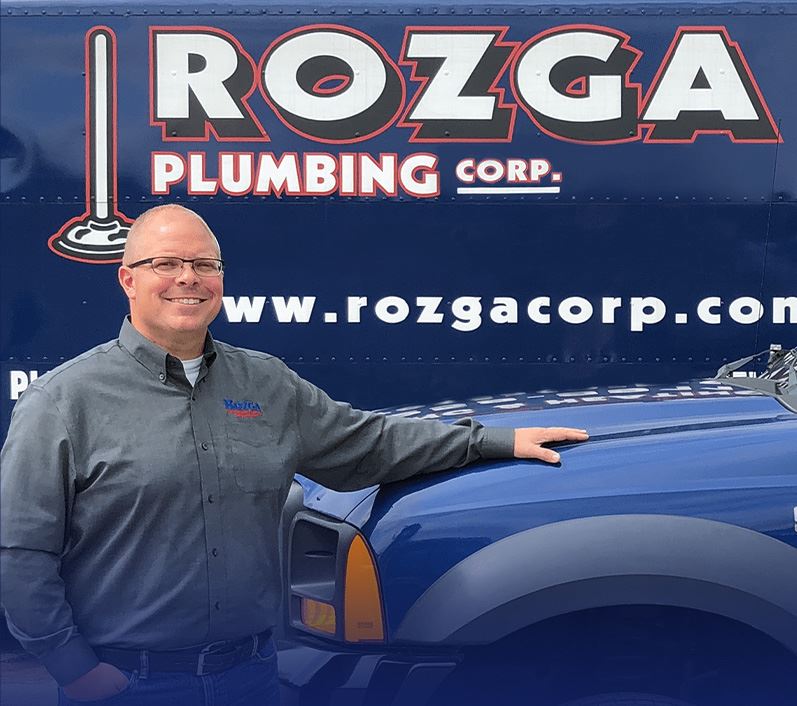 Why Choose Rozga Plumbing Corporation?
Focused on Providing You Peace of Mind

24 / 7 Emergency Services

100% Satisfaction Guarantee How Can We Help You?
Professional Plumbing Services from a Team of Experts Since 1981
We're focused on providing you peace of mind. Rozga Plumbing Corp. is your one-stop-shop for all plumbing, sewer, water & septic system services. Emergency services available 24/7.