RootX Treatments in Milwaukee
A Safe & Effective Method for Clearing Root Intrusion
A good majority of your plumbing system exists in the ground beneath your home or commercial property. However, your pipes, sewer line, and drain lines are not alone. If you have any trees or shrubbery in your front or back yard, their roots are also located in the ground. In order to continue to grow and thrive, these roots seek out moisture. Because your plumbing system carries water, any joints or cracks in your pipes become perfect entry points for roots. Before you know it, you're dealing with a horrible plumbing issue due to root intrusion.
However, our team at Rozga Plumbing Corporation has the perfect solution for you. We proudly provide RootX treatments in Milwaukee. RootX is an EPA registered foaming tree root killer that can be applied quickly and will get your plumbing flowing properly again in no time.
To learn more, give us a call at (414) 240-0580 or contact us online.
What Is in RootX & How Does It Work?
The main ingredient in RootX is the aquatic herbicide Dichlobenil. This means it is non-caustic, non-fumigating, and it doesn't contain any corrosive elements that can cause further damage to your pipes. When the treatment encounters water, it starts to foam. The foam then acts as a carrying agent and lifts the herbicide toward the top of the pipe where the majority of pipeline roots grow.
RootX also contains degreasing agents that work to carefully strip away both grease and grime, allowing the active ingredient to penetrate the roots and effectively kill them on contact. By promoting bacterial growth, RootX works to speed the decay and natural removal of any roots that have begun to grow within your pipes. Additionally, a small foam layer of the herbicide will remain, which helps prevent any regrowth.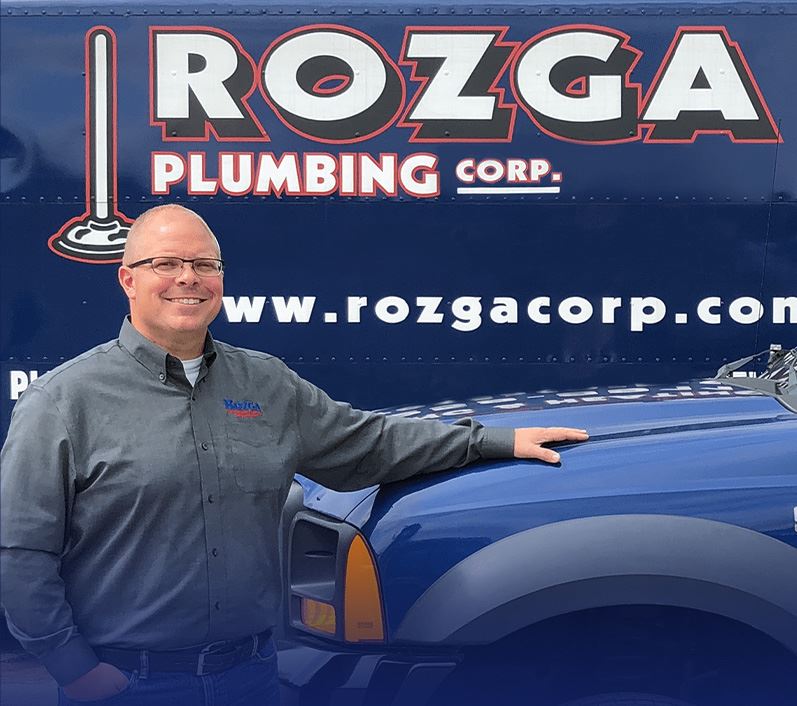 Why Choose Rozga Plumbing Corporation?
Focused on Providing You Peace of Mind

24 / 7 Emergency Services

100% Satisfaction Guarantee
The Advantages of Using RootX
At Rozga Plumbing Corporation, our plumbers are always looking for the most innovative ways to provide plumbing solutions.
We provide RootX treatments in Milwaukee due to the many benefits of it, which include:
It is more efficient: RootX treatments don't take up as much time to perform as mechanical cutting does and it is much more effective because the results tend to last longer. This is because mechanical cutting cannot remove all the roots from your pipes and the cutting stimulates regrowth for anything remaining in your pipes. Thus, you can expect another clog or plumbing issue when the roots grow back in a few months' time and you'll have to call a plumber back to perform another mechanical cutting.
It is safer on your pipes: Unfortunately, the more and more you have mechanical cutting performed and then wait for the roots to grow back, the more it can damage the structural integrity of your pipes. Fortunately, RootX kills the entirety of the root on contact, so you don't have to worry about eventual regrowth. The dead roots decay and are carried away with the rest of the water flowing through your pipes.
It is safe: If you're worried about the condition of your landscaping or any other trees on your property, you can take solace knowing that RootX only kills the roots within your pipes. Any other roots are completely safe, and your landscaping will continue to thrive.
It is long lasting: While roots may re-grow and cause another obstruction within 9 months, RootX treatment lasts up to one year. We'll even remind you when it's time for a reapplication.
If you're ready to experience The Rozga Difference and keep your drains and sewer system clean, give us a call at (414) 240-0580 or contact us online. How Can We Help You?
Professional Plumbing Services from a Team of Experts Since 1981
We're focused on providing you peace of mind. Rozga Plumbing Corp. is your one-stop-shop for all plumbing, sewer, water & septic system services. Emergency services available 24/7.