West Allis Plumbing Services
Big Fixes for Big Plumbing Problems
Since being founded in 1981, Rozga Plumbing Corporation has become the trusted name in plumbing services throughout West Allis. We take pride in our work, and it shows in everything we do. From repairs and maintenance to replacements and installation jobs, our crew goes above and beyond to make certain each and every one of our customers is 100% satisfied with our workmanship.
Call (414) 240-0580 to speak with our West Allis plumbers today.
Plumbers Who Keep Things Clean
Most people hesitate when they need to call a plumber because they have heard so many stories of unclean and gruff plumbers showing up, making a mess, and barely fixing the problem. At Rozga Plumbing Corporation in West Allis, we are deliberate in our approach to plumbing jobs, doing all we can to always present a cleaner and better experience. You will be all smiles when you see just how professional, courteous, and knowledgeable we act during any plumbing job.
Give us a call at (414) 240-0580 if you need help with the following and more:
Residential plumbing
Commercial plumbing
Garbage disposals
Sump pumps
Toilet repair
Water heaters
Repiping
Be sure to pick up the phone and contact us the moment a pipe breaks or a fixture leaks uncontrollably in your house, too. Thanks to our emergency plumbing services, we can be at your door sooner than you think, even if it is in the middle of the night.
Make Your Home a Cozy Place to Stay – Call

(414) 240-0580
Rozga Plumbing Corp. is dedicated to making your home the best it can be, at least in terms of plumbing system quality. Whether a leaky pipe is keeping you up at night or a busted water heater is giving you cold showers, we want to be the team of professionals who get it fixed! This has been our passion and focus for nearly 40 years, and it will be for many more to come.
Schedule your service by contacting our West Allis plumbers online.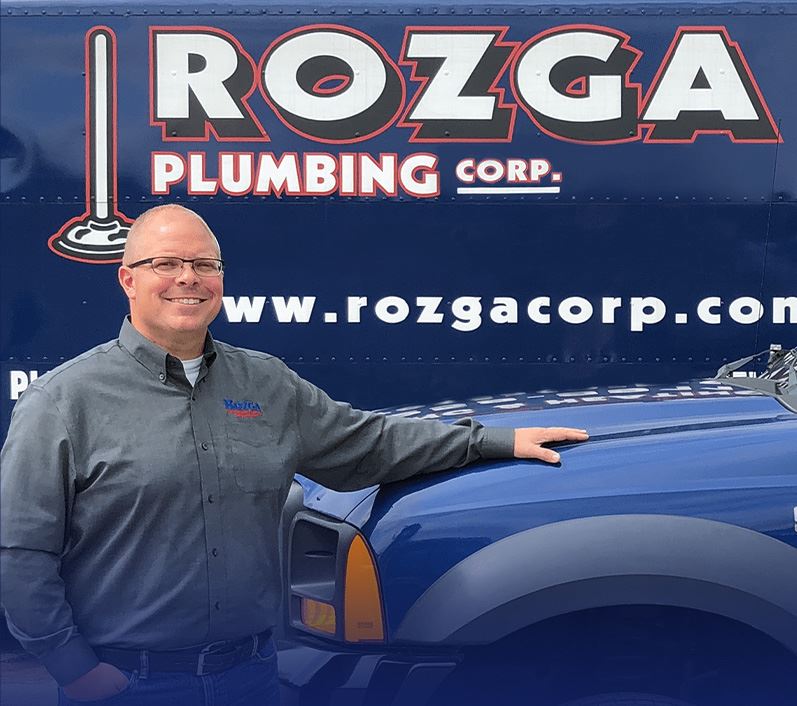 Why Choose Rozga Plumbing Corporation?
Focused on Providing You Peace of Mind

24 / 7 Emergency Services

100% Satisfaction Guarantee How Can We Help You?
Professional Plumbing Services from a Team of Experts Since 1981
We're focused on providing you peace of mind. Rozga Plumbing Corp. is your one-stop-shop for all plumbing, sewer, water & septic system services. Emergency services available 24/7.