Milwaukee Sewer & Water Services
Sewer Cleaning Specialists Serving Southeast Wisconsin
At Rozga Plumbing Corporation, our experienced plumbers solve even the most complex water main and sewer line problems. These pipes are responsible for carrying water and waste away from your home and are a crucial part of a functioning plumbing system, so it's important to make sure that they are only entrusted to the most experienced hands. When you need sewer or water line service in Milwaukee, make your first call to us.
Schedule an estimate for sewer cleaning, repair, or replacement when you call (414) 240-0580
Three Decades of Comprehensive Plumbing Service
For more than three decades, Rozga Plumbing Corporation has been the trusted name for sewer and water line services in Milwaukee. We offer up-front pricing and reliable repairs.
We provide the following services for all your underground plumbing needs:
Soil testing ("Perc tests")
Sewer camera work including pipe locating and televised sewer condition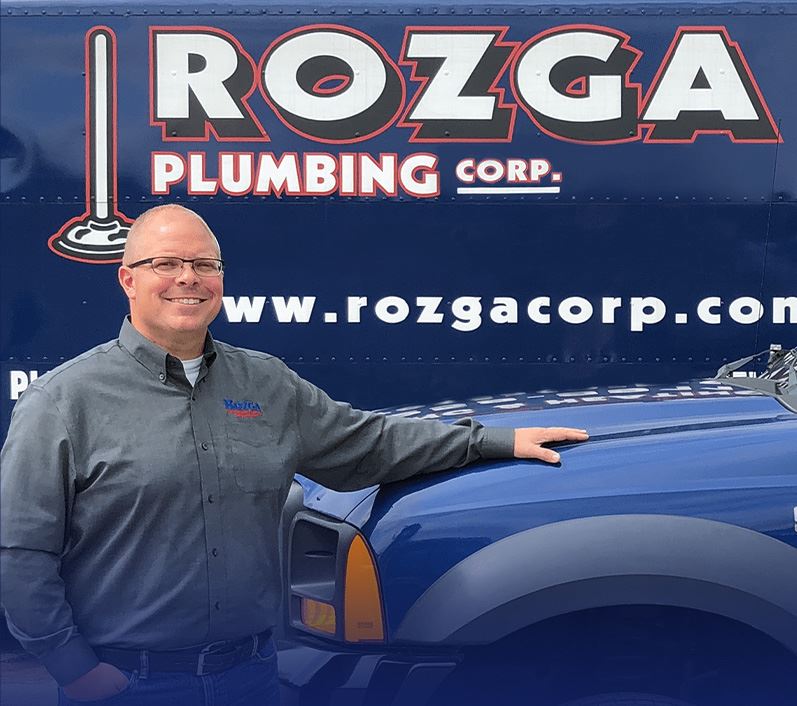 How Can We Help You?
Professional Plumbing Services from a Team of Experts Since 1981
We're focused on providing you peace of mind. Rozga Plumbing Corp. is your one-stop-shop for all plumbing, sewer, water & septic system services. Emergency services available 24/7.
What Our Customers Are Saying
"The price was certainly fair and the work was completed in a timely manner."

Eric K. was early to the appointment, he explained everything clearly and answered my questions along the way while also giving helpful advice. The price was certainly fair and the work was completed in a timely manner. I would recommend them to anyone looking for plumbing work of all sorts.

- A. B.

"Above & Beyond Service"

Ray was very neat and put down big tarps to protect the flooring. Excellent service and care for homeowners.

- Amy E.

"Amazing Customer Service"

They gave prompt, professional, and high-quality work throughout the whole process.

- Christi B.

"Very Satisfied"

Rozga was on time did a wonderful service, very professional team, explained the work, and left everything clean.

- Lisa W.

"Great Service"

Not only did he help address the issue, but was very helpful in educating us on how to maintain the system.

- William M.

"Always on Time"

Rozga was very professional and on time. Their guy Arnie was great at taking the time to explain what was going on and making sure I was happy with the work he was doing.

- Michael & Kimberly

"Phenomenal Work"

They were on time, professional, and very easy to work with.

- Dan M.

"Great Experience"

Arnie was extremely knowledgeable, he was on time, and respectful of the current pandemic situation.

- Hector F.
Know Your Main Water Line
The water lateral is responsible for delivering water to your home from the city's main water supply. It's a pipe that runs underground—usually through your front yard. If this pipe has a leak or a break, you might only experience a loss in water pressure within your home. However, the break usually results in significant front yard flooding.
You might have a problem with your water line if you notice:
New dips in your yard
Water pooling in strange locations across your front yard
Significant flooding, especially close to the street
Your sump pump running more often
Low water pressure in your home
Increase in your monthly water bill
Notice visible signs of corrosion
Yards flood with a water break because the ground is not capable of absorbing the sudden high volume of water. Instead of sinking down, the water creeps up and into your yard. The city can continue charging you for the use of this water until you get the break fixed, so it's in the best interest of your front yard and your budget to get it promptly corrected.
Why Regular Sewer Maintenance is Important
Many homeowners often neglect their home's sewer system until a major problem occurs. However, with regular maintenance, you can prevent costly sewer problems before they happen. Our team of West Allis sewer experts recommends scheduling regular maintenance for your sewer system to ensure it functions properly and efficiently.
Benefits of regular sewer maintenance include:
Preventing costly sewer backups
Preventing foul odors and sewage smell in your home
Identifying potential problems before they become major issues
Reducing the likelihood of emergency repairs
Extending the lifespan of your sewer system
At Rozga Plumbing Corporation, we offer comprehensive sewer maintenance services to keep your sewer system running smoothly. Contact us today to schedule an appointment with our experienced team.
For emergency sewer or water line service in Milwaukee, reach out to our plumbers at (414) 240-0580 or contact us online.