Bayside Plumbing Services
Trustworthy Plumbers Providing Service When You Need It
When clogged drains and leaky pipes plague your home, it's hard to think about anything else. Protecting your home from water and mold damage means fixing your plumbing problems quickly. Plumbing problems can derail your plans and wreck your home and property. Wastewater and backups are not only messy, but they are also health hazards.
If you aren't sure when to call for plumbing service in Bayside or surrounding areas, you can look out for issues with your plumbing like:
Clogged Toilet Unresponsive to Plunger
Frozen Pipes
Poor Water Flow
Leaky, Dripping Faucet
Our Bayside plumbing services team at Rozga Plumbing Corp. is equipped with the tools and experienced to quickly resolve your plumbing issues and get your home back to normal. Our Bayside plumbing experts provide a wide variety of solutions, from repair to maintenance. We are hardworking and highly trained, and knowledgeable. Not only can our team help you find long-term solutions to your plumbing problems, but they can also help you maintain your systems. Our team is committed to assisting customers in finding sensible and affordable plumbing solutions. Plumbing problems can be stressful and frustrating, which is why we go above and beyond to ensure our customers receive the highest quality service and care.
Call the Bayside plumbing experts from Rozga Plumbing Corp. at (414) 240-0580 or contact us online for more information.
Dedicated and Experienced Plumbing Experts
Rozga Plumbing Corp. has been serving the residents of Bayside and surrounding communities since 1981. Our dedication shows in every home we visit and every job we complete. We are committed to our business, and we work hard to provide service we can proudly offer to our customers. The plumbers on our staff are experts in the industry. They have been around for a long time and clocked thousands of hours of plumbing experience. We are the team you want on your side when your systems fail. We are a comprehensive plumbing services provider. From repairs to routine maintenance, our Bayside plumbing services team can help keep your system as good as new.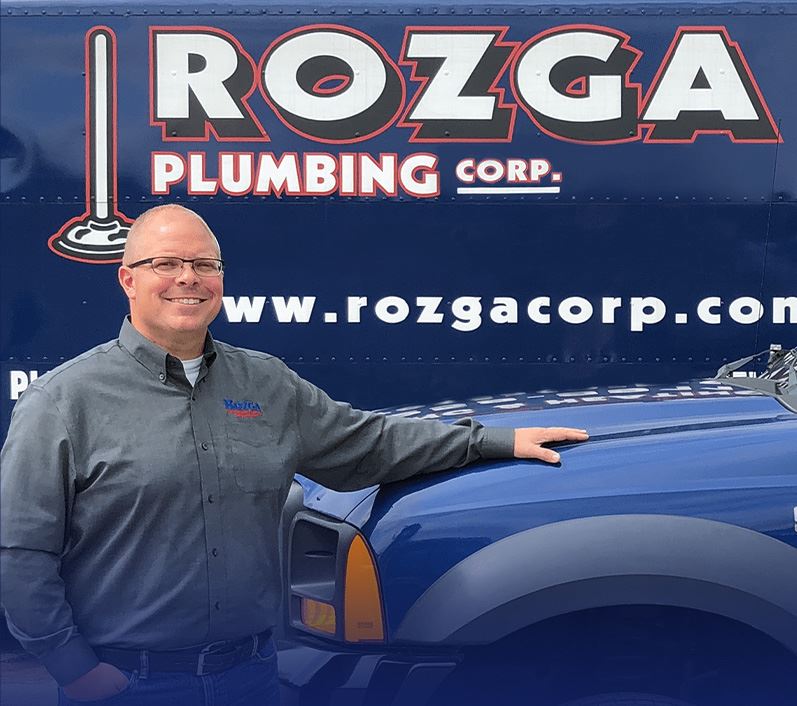 Why Choose Rozga Plumbing Corporation?
Focused on Providing You Peace of Mind

24 / 7 Emergency Services

100% Satisfaction Guarantee
We Offer Customers in Bayside and Surrounding Areas:
Residential plumbing
Commercial plumbing
Sewer and water line services
Rozga Plumbing Corp. has built a reputation for providing customers the finest products and plumbing solutions in the area. We help alleviate the stress and frustration associated with plumbing problems and any related property damage. When you hire our Bayside plumbing experts, you can feel confident knowing your plumbing systems are in the hands of licensed, trained, and certified specialists. Our exemplary customer service and plumbing solutions can be seen in our 1000+ positive online reviews and A+ BBB rating.
Customers keep choosing Rozga Plumbing Corp. because we are:
Plumbing professionals who have been in business since 1981
Dedicated to providing reliable plumbing
Available whenever you need us because we offer emergency services
100% Satisfaction Guarantee
Rozga Plumbing Corps. is comprised of a team of plumbing professionals who are dedicated service providers. When pipes leak or drain clog, you want a team on your side to handle the problem fast and effectively. Our team specialized in plumbing, sewer, and septic system solutions that last!
Contact us today at (414) 240-0580for information about our plumbing products and services. We offer affordable pricing and emergency appointments How Can We Help You?
Professional Plumbing Services from a Team of Experts Since 1981
We're focused on providing you peace of mind. Rozga Plumbing Corp. is your one-stop-shop for all plumbing, sewer, water & septic system services. Emergency services available 24/7.