Drain Cleaning in Milwaukee, WI
Call

(414) 240-0580

for $10 Off Your Next Drain Service
A drain clog is one of the most stubborn and annoying plumbing problems that Milwaukee homeowners have to deal with. If you find yourself dealing with the frustration and headaches of a clogged drain, make sure you call the experienced plumbers at Rozga Plumbing Corporation! We take pride delivering quick and dependable drain cleaning in Milwaukee and the surrounding areas.
Our drain cleaning services are the finest in the area, and we go to great lengths to ensure that stays the case. We not only focus on the quality of the job we perform, but also on the level of excellent customer service you receive. Each of our highly trained plumbers in Milwaukee not only has the skill and tools to get the job done right, but was hired for their friendliness and because they genuinely care about keeping your home working at its best. There's a reason why we've earned a coveted A+ rating from the Better Business Bureau—customers come back to us again and again because we're the name they can trust!
Call (414) 240-0580 or contact us online today for prompt & dependable drain cleaning in Milwaukee, WI!
What Are Common Causes of Clogged Drains?
Drain cleaning is a service designed to not only remove clogs from your drains, but to actually clean the walls of your pipes to prevent new clogs from forming.
Clogs form because some form of debris or scum has accumulated on the walls of your pipes, slowly and progressively catching more debris to continue building into an even bigger clog.
Eventually the clog becomes so large that water and other debris going down the drain can't flow through at normal speeds, leading to a slow or completely stopped drain.
Request drain cleaning service in Milwaukee to remove:
Hair
Soap scum
Dead skin
Food waste
Grime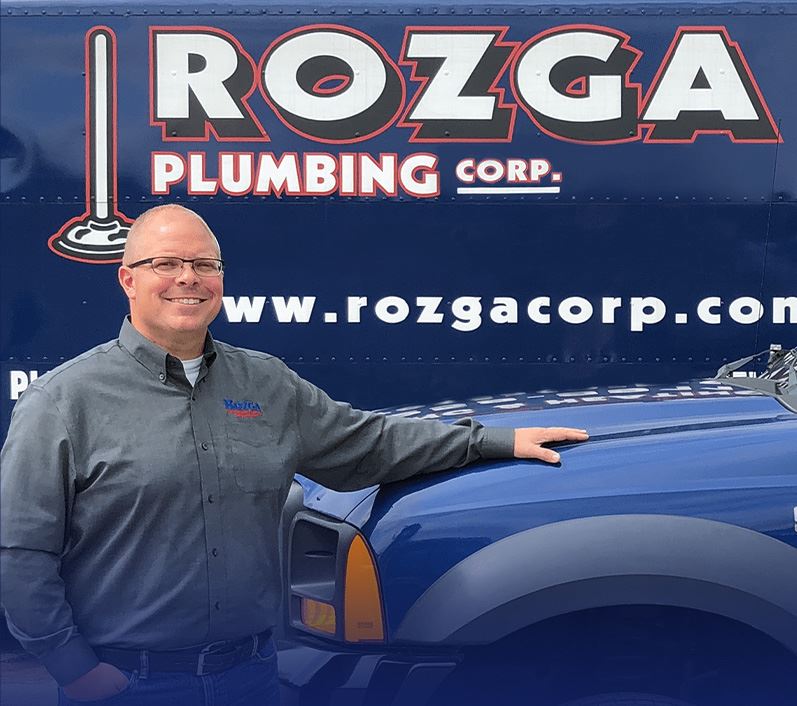 Why Choose Rozga Plumbing Corporation?
Focused on Providing You Peace of Mind

24 / 7 Emergency Services

100% Satisfaction Guarantee
Contact Us for Drain Cleaning Service Today!
Our drain cleaning pros use safe, effective technology to remove debris, oil, grease, tree roots, and other buildup from the walls of your pipes so that water can flow freely again. We are known throughout the greater Milwaukee area for our expertise in resolving all types of drain and sewer line issues, and have been providing exceptional service since 1981.
Schedule your drain cleaning service by calling us at (414) 240-0580 or contacting us online. We serve Milwaukee and the surrounding areas! How Can We Help You?
Professional Plumbing Services from a Team of Experts Since 1981
We're focused on providing you peace of mind. Rozga Plumbing Corp. is your one-stop-shop for all plumbing, sewer, water & septic system services. Emergency services available 24/7.