Same-Day Drain Services in Milwaukee
Comprehensive Drain Solutions throughout Waukesha County
When dealing with blocked drains, whether in your home or business, you need a team of expert plumbers that you can depend on to provide a reliable solution. At Rozga Plumbing Corp., we have nearly four decades of experience conquering the toughest drain issues. Whatever problem you are facing, you can depend on us to get your drain repaired and have your plumbing flowing again in no time. We will also provide you with the exceptional customer service that you deserve while offering same-day and emergency plumbing services.
Resolve Your Drain Issues Today!
You've been putting up with your drain issues for far too long. Put an end to your misery today by calling Rozga Plumbing Corp. Our Milwaukee drain services specialists will ensure that you get the perfect solution for your home or business at a great price with financing and coupons available.
Contact us today at (414) 240-0580 to schedule a visit from one of our highly trained plumbers.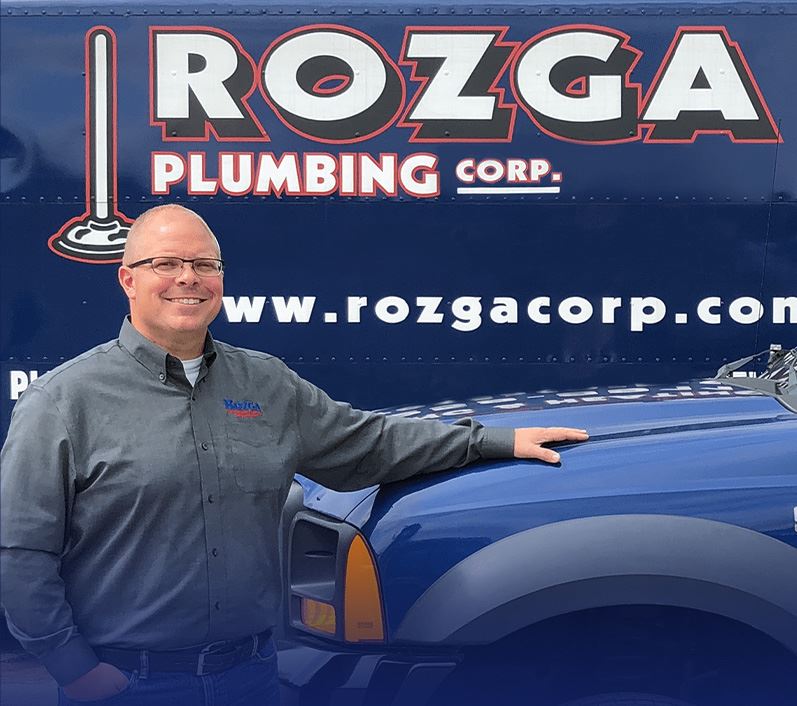 How Can We Help You?
Professional Plumbing Services from a Team of Experts Since 1981
We're focused on providing you peace of mind. Rozga Plumbing Corp. is your one-stop-shop for all plumbing, sewer, water & septic system services. Emergency services available 24/7.
What Our Customers Are Saying
"The price was certainly fair and the work was completed in a timely manner."

Eric K. was early to the appointment, he explained everything clearly and answered my questions along the way while also giving helpful advice. The price was certainly fair and the work was completed in a timely manner. I would recommend them to anyone looking for plumbing work of all sorts.

- A. B.

"Amazing Customer Service"

They gave prompt, professional, and high-quality work throughout the whole process.

- Christi B.

"Above & Beyond Service"

Ray was very neat and put down big tarps to protect the flooring. Excellent service and care for homeowners.

- Amy E.

"Very Satisfied"

Rozga was on time did a wonderful service, very professional team, explained the work, and left everything clean.

- Lisa W.

"Great Service"

Not only did he help address the issue, but was very helpful in educating us on how to maintain the system.

- William M.

"Always on Time"

Rozga was very professional and on time. Their guy Arnie was great at taking the time to explain what was going on and making sure I was happy with the work he was doing.

- Michael & Kimberly

"Phenomenal Work"

They were on time, professional, and very easy to work with.

- Dan M.

"Great Experience"

Arnie was extremely knowledgeable, he was on time, and respectful of the current pandemic situation.

- Hector F.
Signs Your Drain Needs Servicing
In Milwaukee, a well-functioning drainage system is crucial to any home or business. Keep an eye out for these signs that your drain needs attention:
Slow drainage: If water is taking longer than usual to empty from sinks, showers, or tubs, it could indicate a clogged or partially blocked drain.
Foul odors: Unpleasant smells emanating from drains can be a clear indication of accumulated debris or even sewer line issues.
Gurgling sounds: If you hear strange gurgling noises coming from your drains when you flush the toilet or run water, it could suggest a problem with the drain's ventilation or a blockage.
Water backup: Water backing up in multiple drains or overflowing from toilets and sinks is a definite red flag that your drain requires immediate attention.
Fluctuating water levels: If you notice water levels rising and falling in toilets or sinks without any usage, it may be a sign of a clogged or damaged drain pipe.
Don't ignore these warning signs! Our Milwaukee plumbers can address the issue promptly and prevent further damage. Additionally, proper drain maintenance ensures the smooth functioning of your plumbing system and helps you avoid costly repairs in the long run.
Commonly Asked Questions
How can I prevent future clogs in my drains?
To help prevent future clogs in your drains it is important to be mindful of what you put down them. Avoid flushing items like paper towels or wipes as well as oils and greases which can accumulate over time.
Can chemical cleaners be used for blocked drains?
Chemical cleaners should not be used for blocked drains as they may only partially clear them before causing further damage. It is best to call a professional plumber who will have access to specialized equipment necessary to completely resolve any issues with your plumbing system.
Call (414) 240-0580 today to get your drain issues resolved quickly and affordably.